Generating sales leads and obtaining new customers has never been easier thanks to the availability of online lead generation. Businesses and organizations of all sizes can customize their online marketing strategies to capture the most qualified leads. In fact, there are many approaches a business can take when it comes to lead cultivation. You can use paid marketing such as search, e-mail or display advertising to create traffic to a registration form or you can try affiliate marketing networks who will charge on a cost-per-lead basis.
Paid search and other sponsored search tools can get costly if you do not manage them properly, especially with all of the competition out their in today's marketplace. Even paid search solutions are relatively inexpensive when compared to more traditional advertising methods like print and broadcast marketing. The key strategy with search marketing is to use extremely relevant keyword phrases, multiple relevant ads and track the effective cost-per-lead (eCPL).
Another method for generating leads is through an established affiliate marketing network. This approach to
lead generation is very popular since the costs are based on a flat CPL rate that's negotiated by publisher and advertiser. The leads can either be collected and hosted by the publishers or traffic can be sent directly to the advertiser's registration form. Depending on which direction you take, there are different technology tools necessary to managing the lead flow and quality control process.
The best option for businesses with an established marketing budget, is to hire a firm that specializes in lead generation. dBase Media has been a leader in providing strategy and execution for capturing the highest quality customer leads. Please contact us if you would like to learn more.
——————————————————————————————————
SEO | Lead Generation | Online Advertising | Social Media |

Comments Off

Online advertising has become one of the most popular and widely-used marketing platforms that has ever existed. Online advertising can be purchased in many different ways from direct site sponsorships to real-time bidding (RTB) programmatic buying platforms. There are a variety of tools, techniques and methodologies all share a universal goal – to generated some pre-determined end result or expectation.

The vast majority of online advertising is for the purpose of generating sales revenue or site registrations. Although online advertising has also helped in many other aspects of branding local and global interests including humanitarian causes, social changes and political aims. There are many tools frequently used by successful marketers for getting started with digital marketing. The first place to visit is Google.com and sign up for an Adwords account. You can instantly set up and begin a search marketing campaign based on the topic keywords related to your business, products and services. You can also try your hand in setting up a display advertising campaign. Google provides some generic ad templates, but you would be better off hiring a professional designer for your display ads.

These online advertising campaigns are basically sets of tools, rules and techniques that focus on a specific approach to the overall goal of online promotion. Some of the more well-known types of ad campaigns include paid search, affiliate marketing, social media marketing, mobile media marketing and email marketing. Each of these types of ad campaigns are designed and refined to reach targeted online audiences to spark their interest and encourage them to purchase products or services.

Different types of ad campaigns work better than others depending on the targeted audience, the industry and the method of delivery/presentation. What is very important to remember about ad campaigns is that they should be measurable, flexible and trackable so businesses and organizations can make sure they are running effective ads and getting the best results. Talk to a professional digital consultant to learn how to set up tracking code on your site to give you insight into ad performance efficiency. This allows you to eliminate any wasted advertising channels and heavy your budget on the channels that perform the best.

——————————————————————————————————
SEO | Lead Generation | Online Advertising | Social Media | Mobile Marketing

Comments Off

Boosting your SEO efforts by incorporating video to your website is becoming a necessity in today's multimedia environment. Recent history has shown that video marketing is a very effective way to convey a lot of information in a short time. For businesses this type of huge boost in their online presence invariably results in customer satisfaction and increased sales. There are many search marketing benefits as well. You can even re-purpose your videos into video ad campaigns that can be distributed several different ways. The main point is to get consumer interest and establish a call to action so your video viewers will take the next step you intend them to, whatever that may be.

Your video creative should be informative, entertaining and short rather than a long documentary or stale summary of your business and its products and services. Remember, you want your business to appear as up to date and in touch with today's techno savvy consumers. Keep your content succinctly on point and encourage the viewer to seek more information. There are an abundance of instances where videos go viral and individuals, companies and causes become overnight sensations. Accordingly, ask viewers to share or like the video if they thought it was helpful. This is the beginning of your viral campaign.

Businesses can host their videos either on their own webiste or post them to video sites like Youtube….. or both. It is a good idea to include embedded videos in blogs, social media pages and partner sites. Videos that are well-received by consumers will likely be shared with their friends, family and co-workers, increasing the exposure of your brand.

——————————————————————————————————
SEO | Lead Generation | Online Advertising | Social Media | Mobile Marketing

Comments Off

While most businesses stick almost exclusively to one or another search engine's paid search advertising model, many other companies are able to successfully promote their brand using other means. One such method of online advertising is to submit your company website to smaller search engines and relevant business directories. There are plenty of free and low cost options for doing this so it will not impact your overall online advertising budget and resources.

Where applicable and appropriate, you can advertise in local, regional and national online directories, classifieds and other business listings. If you are having sales promotions or upcoming events you should definitely put forth the effort to get the word out. Once you create a substantial buzz about your company and the products and services it has to offer, more business and consumers will be able to locate and buy from your company.

Newsletters and press releases are also an excellent way to spread the word and promote your company online. If you have physical sales or service locations, be sure to list with your local Chamber of Commerce and any other business-related resources in your area. You would be surprised at the amount of local business that can be generated through local search marketing efforts.

Businesses can also join professional organizations related to their industry as most of these also have online listings of their members. The object is to make sure your business is visible and easy to find and contact, this becomes more and more efficient as you increase the channels you use to advertise online and offline. Consult an experienced online marketing professional to find out what ways you can enhance and improve your company's online presence, the sooner the better.

——————————————————————————————————
SEO | Lead Generation | Online Advertising | Social Media | Mobile Marketing

Comments Off

Here are some great step-by-step instructions for businesses that are new to social media and don't know where to begin.

Social media marketing means not only selling but more importantly, listening to your customers.

When you conduct social media marketing, you are well within your rights to try and sell your goods or services, but that is not all you may do with it. Here is a short list of the sides that social media marketing has to offer:

Online and offline reputation building

Brand building and branding education

Direct selling (not recommended)

Sending traffic to your website

Research and Focus Group Feedback

Product education

Customer care and public relations

Promotion and copy/content marketing

These are the broad categories that make up what you can do with your social media marketing.

What to do first?
You first decide what social media networks you are going to sign up with. In case you are looking for websites that are going to positively affect your websites SEO (Search Engine Optimization) then try setting up accounts with these:

Facebook

Twitter

Google+

YouTube

Pinterest

LinkedIn

Instagram

Those are all you need right now and they will enable you to conduct most of the broad social media facets listed at the beginning of the article. Sign up for an account with each and fill out your basic details. As the boss of the company you are going to have to sign up in your name, but you can make mention of the company you own and website you own.

Make sure that your profile is friendly enough for search engine
Now it is time to add in links to your website onto your social media bios. Add in relevant keywords and descriptions that match up with the pages you are linking to. Each social media profile is different, but the general idea is to show a little of yourself whilst promoting your business. That is except for LinkedIn where you show yourself to be the boss of the company whilst you also tell about the rest of your career and come up with a CV to place on there. Be wary of giving out too many personal details, as security is still a concern.

Set up a fan page and a page
This is done on Facebook where you set up a fan page and on Google+ where you set up a page. They are both based on the same thing. You set up the pages on either your business or your business website. The pages link to your website and you may fill out the profiles on each of the pages. Remember to again add in descriptions that are going to match and suit your website, and add in keywords here and there too. Make sure each page has a link pointing to your web page.

Add Ping, Tweet, and Facebook Like buttons to your website FOR CONTENT SHARING PURPOSES
This is not absolutely necessary, but it does add another tie to your social media profiles from your website, which is quite good. You may also start to build boards on Pinterest and start making categories to suit the things you are promoting on your website. Ideally you want to build up boards of pinged items that are going to around the interest of your consumers. A great tool to use for this is AddThis, a sharing API tool that incorporates just about every social network in existence. You can customize to display the top networks on your site. AddThis also includes their + (plus) symbol that, when clicked, displays all the available networks where your page visitor can select their favorite site to share your content.

Add Facebook and Twitter follow buttons to your website homepage FOR FOLLOWING COMPANY UPDATE PURPOSES
This is important and quick way to build fans and followers to your business and creates a distribution channel for your future posts that get automatically streamed to those who follow your business. And when those followers like the content that you share, it will be displayed in their feed distribution for others to see and hopefully 'like' to be shared with their fans and followers and so on and so on. Again, the AddThis tool has a 'Follow Us' API (like the sharing API) except this is specifically for following your company updates.

Use a scheduling tool
There are scheduling tools that you can use and they will post things on your social media profiles at certain times of the day at your request. You need these because it is always better to plan your social media posts in advance. With a scheduling tool you can plan them in advance, write them in advance and then upload them to the tool where they sit until it posts them at the right time.

Have a plan when you create your social media campaign
Do not just post indiscriminately. You need to have a goal in mind when you are posting. You may have a long term goal and short term goal if you wish, but posting for the sake of posting is going to get you nowhere. It is just going to waste your time whilst your posts are forgotten in the wind.

Post on you social media profiles with links
Try to link to your website at least once in a while. You are not restricted to just text in most cases. In most cases you are able to add videos, text, audio and images, so mix it up a bit too.

Have a social media networks theme
You may do well to come up with a theme for each of your social media profiles. The theme for your Facebook page, for example, could be customer care, whereas your Google+ profile may be the hub of all your article marketing. If you sign up for their authorship program then that may work quite well.

You could make your Twitter profile a place where people get news updates and discount codes, and LinkedIn could be where you find other businesses that may like to cross promote with your website.

As for your Pinterest account, you may like to create a different theme every time you start a new board. It may help you to present your newest products. Be wary of posting about time sensitive things on Pinterest unless you are willing to take the board down after the time is up. If your post is about discounts and the discount period ends, then the board will remain on Pinterest. It will not sink into a timeline like the ones on Facebook do.

Make sure you have a plan every time
It is easy to waste a lot of time on social media, so make sure you go in with a plan and that you change your plan to suit as often as you need to. And also, make sure your plan has a goal and that you may somehow measure your progress to that goal.

Monitor every comment that is related to your business or industry
This is often overlooked but probably more important than the act of posting content for your business. Monitoring helps support brand reputation management which helps protect your business from any rogue content posting by others that could damage your reputation. If you don't know what others are saying about your business, you are operating in the dark and could be allowing negative information linger online and drive away customers. There could also be positive comments being made about your company that you will also want to be aware of and share with your followers. Remember, it's not what others say about your business but rather how you handle or react to what they say that will have the greatest effect. There are many great tools for monitoring all social networks for brand reputation that range from good to better to best and are relative to the costs they charge for such services. Here are some that you should check out and determine what's right for your business. They include:

Radian6 – a very robust technology that scans content on just about every web page that is published including images and videos. You select the keywords you want to monitor such as your business name, your competitors and your industry. You can also set this up to send you email alerts with the actual posting and account owners responsible for the posts.

Hootsuite and Hubspot are less expensive tools that accomplish some of the same monitoring tasks and content posting functions. Although they're not the most powerful tools available, they're very effective and keeping up with content related to your business for a lot less cost than Radian6.

This should get your started on the right path for a successful social media strategy. Stay tuned to more blog posts to learn about other ways to build your business through the best practices for social media.

Comments Off

Social Media Marketing (SMM) using Facebook is mandatory for businesses that want to be connected to their customer base. Facebook is far and away the biggest social network in existence today. Businesses and organizations are utilizing the business-oriented Facebook tools to help increase their brand awareness and attract more consumers.

Facebook business pages allow Facebook users to become fans or like your posts which will essentially allow your posts to display on their Facebook page so their friends, family and co-workers can also see your posts. Business Facebook pages also provide a non-sales environment for users to communicate their concerns and requests to you.

Facebook Ads are also a great way to reach customers. Facebook Ads allow businesses to select their target audiences for their ads based on a variety of criteria including their location, interests and demographic information. Facebook also lets you track and monitor the performance of your ads so you can see how well they are performing.

As Facebook is proud to announce, there are over 1 billion users of this social network and research has shown that those users spend 40% of their time on Facebook. Setting up a company Facebook page is relatively easy and the rewards can by huge. There's a huge pool of potential customers for your company to market to. Push your SMM efforts to the limit and watch to see how it benefits your company.

——————————————————————————————————
SEO | Lead Generation | Online Advertising | Social Media | Mobile Marketing

Comments Off

1. Think of a great headline.

A clear, powerful headline that promises to deliver value to the reader counts for as much as 60% of the overall success of your blog post, as headlines grab readers' attention in an increasingly crowded landscape. Use the headline to guide your content, and deliver what you would tell your best customer.

For example, if you're an accountant, you could try "5 Essential Tax Saving Tips This Year." If you're a small-business growth consultant, you could try "The Secret to Growing Your Business." If you're a recruiter, try "How to Find the Best Talent." Don't worry about giving away your secrets!

2. Find or take a compelling photo.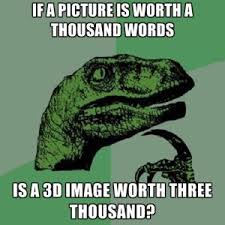 A recent MIT study showed that using a visual in a presentation, it actually takes 13 milliseconds for your customer's brain to identify and find meaning in it. The "hero image" directly beneath the headline counts for about 30% of the overall success of your post, as people notice images much more than they notice text. A photo of you, or you with one other person that the post will reference, is perfect. Choosing and licensing a photo from a site such as Shutterstock is another option. Don't ever skip the photo.

3. Write a concise post.

It depends on what you want to deliver, but typically, 400-600 words is good. Use bold, italics, number and block quotes to add variety to your post. Consider embedding Slideshare presentations and or videos. Remember the "KISS" adage… Keep It Simple Stupid.

4. Include two strong "calls to action" at the bottom of your post.

Conclude your post with two calls to action for readers: The first should ask readers to comment and give them specific questions to answer related to your post. As comments are a huge driver of virality, you'll want to solicit comments from your connections and readers. The second call to action is an offer–this is where you'll drive leads, sell books, or solicit app downloads. Drive people to a landing page on your website with a call to action such as "To learn more, click here." Consider a clickable picture here too.

5. Share the post on LinkedIn, Facebook, Twitter, Google+, Instagram and others.

Facebook is probably the best place to share your posts for B2C. LinkedIn is most obvious network to share your post on, for B2B. Consider sharing it both publicly (with all of your connections) and privately (through messages to key connections). Consider sharing it with LinkedIn groups you're in, and your company page if you have one. Don't be afraid to share it up to four times, as your friends and colleagues are logged in at different times through the day and week. Ask your network to share your post with their network.

6. Repeat steps 1 through 5.

To obtain the best results, blog consistently, at least once per week, on LinkedIn. Remember, you don't need to reach a million people on LinkedIn in order to make money, you just need to reach a few of the right people. And chances are, no matter what you do, the right people are in your LinkedIn network and your network's network. To reverse-paraphrase the movie The Social Network: You know what's cooler than reaching 275 million people on LinkedIn? Reaching the right 275 people, with the right message.

So what do you think? Share your tips on what you find works the best for you.

Comments Off

Social media marketing (SMM) has made quite an impact on the online advertising world. Businesses and organizations of all types have been increasingly using social networking platforms like Facebook and Twitter to spread the word about their company or cause. New ideas, products or ways of doing things can become hugely popular thanks to social networking.

This aspect of social networking is a great way to enhance a comprehensive online advertising plan. Social media marketing allows you to communicate with your customers interactively so you always know what they like the most about your company. This information can then be used to better serve your customers.

Be sure to link to your social networking pages from your main website and vice versa. Be sure to provide fresh, original content that is informative and useful. Include links to current and upcoming sales and promotions to help create a buzz about your products and services. It can also help promote your company for you to include links to your social media outreach in your other advertising campaigns including email marketing, blogs and traditional marketing outlets like print and broadcast ads.

Have an online advertising professional set up, monitor and maintain your social media marketing campaigns to get the best results. Using a professional will save you lots of time and money overcoming the learning curve and going through a trial and error process to find out what social media marketing techniques and tools work for you.

——————————————————————————————————
SEO | Lead Generation | Online Advertising | Social Media | Mobile Marketing

Comments Off

According to a recent social media research report, "Top three benefits of social media marketing", the number-one benefit of social media marketing is generating more business exposure (reported 85% of marketers), followed by increasing traffic (69%) and providing marketplace insight (65%).

Top five social media networks/tools for marketers: Facebook, Twitter,LinkedIn, blogs and YouTube were the top five social media tools used by marketers, in that order." This definitely makes a case for businesses to use social media marketing (SMM) as a part of their online advertising strategies.

Implementing online marketing initiatives like SMM campaigns are far more effective when done by experienced professionals so businesses should utilize the resources of a proven online advertising firm. The thing to remember is that SMM is not an instant quick-fix type online promotion method. IT takes time to see real results but when it starts happening, it can radically boost the company's online presence and potential sales. Businesses should start first with a monitoring strategy to see what others are saying about their company and to keep brand reputation in check. This allows you the opportunity to identify and engage influencers who may have positive or negative impact on your business. Only then should you consider a strategy to push content out to followers and fans.

Social media marketing has proven itself to be a current, valid and useful tool. Businesses are ramping up their social media strategy which includes a significant increase in monitoring their brand reputation and engagement opportunities with key industry influencers.

——————————————————————————————————
SEO | Lead Generation | Online Advertising | Social Media | Mobile Marketing

Comments Off

Social networking has opened the doors to social media marketing (SMM), a blanket term used to describe search engine marketing and online promotion efforts that utilize one or more social networking websites. Twitter is a very popular social networking site with nearly a billion users worldwide and still growing. Because each post or tweet is limited to 140 characters of text or less, it's technically considered a microblog. One of the best things about Twitter is that it is business friendly and simple to use!

It's amazing to think that some Twitter users have over a million followers. When you think of the pure marketing power and influence having even a fraction of this many followers you can begin to see how and why Twitter can be a useful tool to promote your business. Keep in mind that each of the followers you have will have the ability to re-tweet your posts that they like which will then be seen by their Twitter followers. The potential for reaching consumers is huge. But it's important to remember that Twitter and social media are not just to push our info, but more importantly, to monitor and engage users as it relates to your brand. Brand reputation management is often overlooked as an important benefit in developing a social media strategy.

Typically businesses will tweet about topics that are relevant to their company and industry. Many also integrate their Twitter accounts with their company blog, RSS feeds and other online marketing tools so that a single post or tweet gets re-broadcast or retweeted by your followers to their followers, maximizing the exposure of your post or message. There are tools available to allow you to tweet using the online login, email, SMS, or by automatically synchronizing article titles. Monitoring and engaging with top social media influencers is a great way to begin.

If there is any doubt about the usefulness of Twitter to the business community, consider some of the top brands that use Twitter to promote themselves. Some examples of these include famous product brands, fashion brands, celebrities and, just recently, the President of the United States. If you want to get a message out or create a buzz about a product, promotion, event or cause, Twitter is a great platform to do it. Business can post short messages of no more than 140 characters that can link to landing pages, blogs, other social network pages and online stores. And best of all…. it's free to use by any one person or business.

——————————————————————————————————
SEO | Lead Generation | Online Advertising | Social Media | Mobile Marketing