Social Media Marketing (SMM) using Facebook is mandatory for businesses that want to be connected to their customer base. Facebook is far and away the biggest social network in existence today. Businesses and organizations are utilizing the business-oriented Facebook tools to help increase their brand awareness and attract more consumers.
Facebook business pages allow Facebook users to become fans or like your posts which will essentially allow your posts to display on their Facebook page so their friends, family and co-workers can also see your posts. Business Facebook pages also provide a non-sales environment for users to communicate their concerns and requests to you.
Facebook Ads are also a great way to reach customers. Facebook Ads allow businesses to select their target audiences for their ads based on a variety of criteria including their location, interests and demographic information. Facebook also lets you track and monitor the performance of your ads so you can see how well they are performing.
As Facebook is proud to announce, there are over 1 billion users of this social network and research has shown that those users spend 40% of their time on Facebook. Setting up a company Facebook page is relatively easy and the rewards can by huge. There's a huge pool of potential customers for your company to market to. Push your SMM efforts to the limit and watch to see how it benefits your company.
——————————————————————————————————
SEO | Lead Generation | Online Advertising | Social Media | Mobile Marketing
1. Think of a great headline.
A clear, powerful headline that promises to deliver value to the reader counts for as much as 60% of the overall success of your blog post, as headlines grab readers' attention in an increasingly crowded landscape. Use the headline to guide your content, and deliver what you would tell your best customer.
For example, if you're an accountant, you could try "5 Essential Tax Saving Tips This Year." If you're a small-business growth consultant, you could try "The Secret to Growing Your Business." If you're a recruiter, try "How to Find the Best Talent." Don't worry about giving away your secrets!
2. Find or take a compelling photo.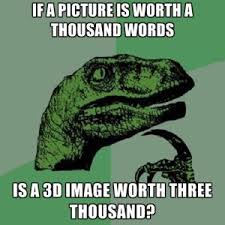 A recent MIT study showed that using a visual in a presentation, it actually takes 13 milliseconds for your customer's brain to identify and find meaning in it. The "hero image" directly beneath the headline counts for about 30% of the overall success of your post, as people notice images much more than they notice text. A photo of you, or you with one other person that the post will reference, is perfect. Choosing and licensing a photo from a site such as Shutterstock is another option. Don't ever skip the photo.
3. Write a concise post.
It depends on what you want to deliver, but typically, 400-600 words is good. Use bold, italics, number and block quotes to add variety to your post. Consider embedding Slideshare presentations and or videos. Remember the "KISS" adage… Keep It Simple Stupid.
4. Include two strong "calls to action" at the bottom of your post.
Conclude your post with two calls to action for readers: The first should ask readers to comment and give them specific questions to answer related to your post. As comments are a huge driver of virality, you'll want to solicit comments from your connections and readers. The second call to action is an offer–this is where you'll drive leads, sell books, or solicit app downloads. Drive people to a landing page on your website with a call to action such as "To learn more, click here." Consider a clickable picture here too.
5. Share the post on LinkedIn, Facebook, Twitter, Google+, Instagram and others.
Facebook is probably the best place to share your posts for B2C. LinkedIn is most obvious network to share your post on, for B2B. Consider sharing it both publicly (with all of your connections) and privately (through messages to key connections). Consider sharing it with LinkedIn groups you're in, and your company page if you have one. Don't be afraid to share it up to four times, as your friends and colleagues are logged in at different times through the day and week. Ask your network to share your post with their network.
6. Repeat steps 1 through 5.
To obtain the best results, blog consistently, at least once per week, on LinkedIn. Remember, you don't need to reach a million people on LinkedIn in order to make money, you just need to reach a few of the right people. And chances are, no matter what you do, the right people are in your LinkedIn network and your network's network. To reverse-paraphrase the movie The Social Network: You know what's cooler than reaching 275 million people on LinkedIn? Reaching the right 275 people, with the right message.
So what do you think? Share your tips on what you find works the best for you.
Social media marketing (SMM) has made quite an impact on the online advertising world. Businesses and organizations of all types have been increasingly using social networking platforms like Facebook and Twitter to spread the word about their company or cause. New ideas, products or ways of doing things can become hugely popular thanks to social networking.
This aspect of social networking is a great way to enhance a comprehensive online advertising plan. Social media marketing allows you to communicate with your customers interactively so you always know what they like the most about your company. This information can then be used to better serve your customers.
Be sure to link to your social networking pages from your main website and vice versa. Be sure to provide fresh, original content that is informative and useful. Include links to current and upcoming sales and promotions to help create a buzz about your products and services. It can also help promote your company for you to include links to your social media outreach in your other advertising campaigns including email marketing, blogs and traditional marketing outlets like print and broadcast ads.
Have an online advertising professional set up, monitor and maintain your social media marketing campaigns to get the best results. Using a professional will save you lots of time and money overcoming the learning curve and going through a trial and error process to find out what social media marketing techniques and tools work for you.
——————————————————————————————————
SEO | Lead Generation | Online Advertising | Social Media | Mobile Marketing
According to a recent social media research report, "Top three benefits of social media marketing", the number-one benefit of social media marketing is generating more business exposure (reported 85% of marketers), followed by increasing traffic (69%) and providing marketplace insight (65%).
Top five social media networks/tools for marketers: Facebook, Twitter,LinkedIn, blogs and YouTube were the top five social media tools used by marketers, in that order." This definitely makes a case for businesses to use social media marketing (SMM) as a part of their online advertising strategies.
Implementing online marketing initiatives like SMM campaigns are far more effective when done by experienced professionals so businesses should utilize the resources of a proven online advertising firm. The thing to remember is that SMM is not an instant quick-fix type online promotion method. IT takes time to see real results but when it starts happening, it can radically boost the company's online presence and potential sales. Businesses should start first with a monitoring strategy to see what others are saying about their company and to keep brand reputation in check. This allows you the opportunity to identify and engage influencers who may have positive or negative impact on your business. Only then should you consider a strategy to push content out to followers and fans.
Social media marketing has proven itself to be a current, valid and useful tool. Businesses are ramping up their social media strategy which includes a significant increase in monitoring their brand reputation and engagement opportunities with key industry influencers.
——————————————————————————————————
SEO | Lead Generation | Online Advertising | Social Media | Mobile Marketing
Social networking has opened the doors to social media marketing (SMM), a blanket term used to describe search engine marketing and online promotion efforts that utilize one or more social networking websites. Twitter is a very popular social networking site with nearly a billion users worldwide and still growing. Because each post or tweet is limited to 140 characters of text or less, it's technically considered a microblog. One of the best things about Twitter is that it is business friendly and simple to use!
It's amazing to think that some Twitter users have over a million followers. When you think of the pure marketing power and influence having even a fraction of this many followers you can begin to see how and why Twitter can be a useful tool to promote your business. Keep in mind that each of the followers you have will have the ability to re-tweet your posts that they like which will then be seen by their Twitter followers. The potential for reaching consumers is huge. But it's important to remember that Twitter and social media are not just to push our info, but more importantly, to monitor and engage users as it relates to your brand. Brand reputation management is often overlooked as an important benefit in developing a social media strategy.
Typically businesses will tweet about topics that are relevant to their company and industry. Many also integrate their Twitter accounts with their company blog, RSS feeds and other online marketing tools so that a single post or tweet gets re-broadcast or retweeted by your followers to their followers, maximizing the exposure of your post or message. There are tools available to allow you to tweet using the online login, email, SMS, or by automatically synchronizing article titles. Monitoring and engaging with top social media influencers is a great way to begin.
If there is any doubt about the usefulness of Twitter to the business community, consider some of the top brands that use Twitter to promote themselves. Some examples of these include famous product brands, fashion brands, celebrities and, just recently, the President of the United States. If you want to get a message out or create a buzz about a product, promotion, event or cause, Twitter is a great platform to do it. Business can post short messages of no more than 140 characters that can link to landing pages, blogs, other social network pages and online stores. And best of all…. it's free to use by any one person or business.
——————————————————————————————————
SEO | Lead Generation | Online Advertising | Social Media | Mobile Marketing
Social networking has grown and developed over the past decade into a truly global phenomenon. The exponential spread of social networking across the world has not only birthed a myriad of different social networking services and technology platforms, it has forced developers,business and consumers to re-evaluate they way they communicate and interact online. And interest only seems to be growing from businesses interested in utilizing this new medium.
Social networking has been said to effect local, regional and even national events. The recent US elections were believed to have been influenced by social networking as well as numerous major unprecedented and, in a few cases, revolutionary changes in politics, business and virtually every aspect of human interest.
With all of that being said, it is no wonder that businesses have found ways to utilize social marketing in a way that will improve their revenues, promote their brand and put their products and services in front of consumers. Research has shown that their are hundreds of millions of social media users out there and with the influence of the internet, other platform has been more valuable to businesses and organizations for reaching large audiences since the invention of the television.
Implementing a strong social media marketing campaign is now essentially a best practice for businesses. There are several aspects of social media marketing that align perfectly with other online and traditional marketing techniques and methods so it only makes good, sound business sense for companies to engage in social media marketing.
——————————————————————————————————
SEO | Lead Generation | Online Advertising | Social Media | Mobile Marketing
As most site owners understand, a blog can be a useful tool to post news, events, specials and to keep in touch with potential and existing customers – but did you know a blog can also help promote your website with the search engines, increase your link popularity and perhaps provide better search engine positioning and ranks?
If you are a corporate webmaster or any website owner, it's important you consider having a blog for all of the reasons above. If you already have a blog, you should know how to properly market and perform SEO writing and techniques on the blog to maximize it's potential.
If you don't have time to write blogs, you can do a google search for 'blog writing services' there are many writers available to post daily articles on your site topics. When using a blog writing service, be sure to select a service with SEO experience too.
For more tips on SEO, contact dBaseMedia.com
———————————————————————————————————-
dBaseMedia.com | Search Engine Optimization | Lead Generation | Online Advertising
Social media marketing (SMM), is a very popular online advertising platform right now and for the foreseeable future. The huge explosion in popularity of social networking sites and the sheer numbers of members are a huge commodity for businesses all over the globe.
Getting social media marketing campaigns up and running is relatively simple and they can easily be incorporated into a company's other online marketing campaigns and tools. The primary difference between having a social media marketing campaign and having an effective one are quite evident in the results of your efforts.
An effective social media marketing campaign will seamlessly integrate with and compliment your company's primary website as well as any mobile sites or blogging sites you have. No other advertising and marketing medium currently has the same wide-spread appeal that SMM brings to the table.
One of the most rewarding aspects of social media marketing, besides the potential sales leads it creates, is the ability for businesses to directly interact and communicate with customers in real-time. This open communication makes it easier for businesses to refine their products and services to better suit their customers. It also empowers consumers to have a voice and influence what and how they conduct business with your company.
——————————————————————————————————
SEO | Lead Generation | Online Advertising | Social Media | Mobile Marketing
Pinterest is a great website for sharing ideas, stories, opinions and just about anything else you can think of. Millions of Pinterest users of all types with all kinds of backgrounds and interests use the site every day. Many businesses, especially those with products for sale, have picked up on the fact that Pinterest can also be used to help promote their companies. Search engine marketing is essential to any company's future growth.
Keywords are very important in general and are equally important when you are using Pinterest. If people cannot find your postings, they certainly cannot buy them or try to find out more about them. Choosing the right keywords and tags will help make sure they can find the items on your page that they are looking for. Be sure your keywords are accurate and relevant to your offerings.
Integration is important for using Pinterest as an SEO tool also. You can link your Pinterest page to your Facebook account and post items from your Pinterest page to your Facebook page. The process is simple once you have the accounts set up. Businesses should also look into integrating their Pinterest posts with their other online marketing campaigns.
Businesses should definitely include links to their websites from their Pinterest pins. This also helps make sure potential customers can find out more about your products and services. Search engine spiders also crawl Pinterest pinboards so posting fresh, useful content will also help contribute to your overall online advertising strategies.
——————————————————————————————————
SEO | Lead Generation | Online Advertising | Social Media | Mobile Marketing
Facebook's Graph Search, a collaborative effort between the social networking giant and Microsoft has been filling the headlines lately. It is no wonder all of the buzz has been generated since many supporters are touting it as the great equalizer for the seemingly omnipotent Google search. Time will tell how Facebook Graph Search lives up to the expectations.
For businesses around the globe this is a great development because it will allow them another fantastic tool for promoting their business to consumers and other businesses. Facebook users will be automatically matched to businesses and their products and services.
This move is expected to make significant changes in the way consumers find and purchase services and products. It is also expected to take a large chunk of Google's market share for both shopping and browsing. Time will tell how effective the partnership between Facebook and Microsoft will truly become but, in the meantime, it provides businesses with yet another useful resource for their online advertising strategies.
Google has long enjoyed the number one spot among search engines with relatively little real competition but, as with most things, new technologies, tools and techniques can be a game changer for any industry and the search engine market is no exception.
——————————————————————————————————
SEO | Lead Generation | Online Advertising | Social Media | Mobile Marketing