QR Codes, or Quick Response Codes, are a special type of barcoding system that allow plain text information to be encoded and embedded into an image consisting of a series of squares arranged in a pattern. QR Codes have been gaining popularity as a great way for businesses to connect with mobile devices users. QR Codes are an important technique for improving your mobile media marketing campaigns.
Most people, especially mobile device users in the know, have probably seen these QR Codes on signs, billboards, flyers, online ads, business cards, email signatures, blog posts and even on some of the the products we buy every day. Once you notice them, you will begin to spot them everywhere due to your increased awareness of them. It is similar to the experience most people have when, for example, a friend buys a car and you suddenly start noticing them every where.
Here is an example of a QR Code: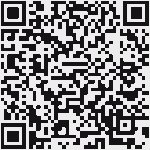 It is this heightened awareness and the natural curiosity of humans to want to know more information that help make the use of QR Codes so effective. Mobile devices can install apps to enable them to scan and decipher QR Codes. For marketing purposes,the information usually contained in the QR Codes include sales promotions, website information, custom landing page URL's or contact information. The can contain just about any plain text information you wish to enter.
QR Codes provide a quick and easy way to let you connect with consumers that user mobile devices. The users can scan your strategically placed QR Codes and go to a designated promotional URL or call you or map directions to your address or the location of your event. There are several mobile apps and websites that let you generate your own unique, customizable QR Codes, some are free, some for a fee. Either way, don't miss out on this tremendous opportunity to reach mobile device users.
——————————————————————————————————
SEO | Lead Generation | Online Advertising | Social Media | Mobile Marketing
If you enjoyed this post, please consider to leave a comment or subscribe to the feed and get future articles delivered to your feed reader.