dBase Media provides advertisers with a variety of online advertising solutions to meet your goals. We offer strategy and ad placement utilizing our experience from more than a thousand campaigns managed. We can serve display, video, social and mobile ad placements to suit your campaign needs. We can deliver your campaign across the top premium brand sites or run a highly optimized campaign across the best performance channels. Our real-time bidding (RTB) Programmatic buying solution offers clients the latest trend in efficient online advertising by securing some of the lowest costs available. Our highly advanced platform integrates with over a dozen of the top ad exchanges so you can access the best ad inventory for the lowest available price… all in real-time.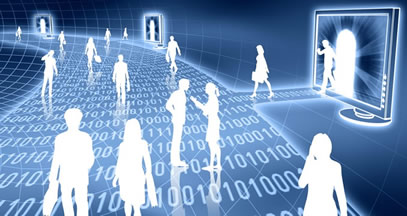 Our ad management technology dBase Registry dBase Registry dBase Registry, is a best-of-breed ad platform that incorporates Demand-Side Platform (DSP) with RTB Programmatic buying and integrated Data Management Platform (DMP) for advertisers; a Supply-Side Platform (SSP) for publishers and a Lead Generation Platform for digital marketers.
For any campaign, we offer a numerous targeting capabilities to reach your desired audience in the right context. Our most popular targeting strategies include:
• IP Targeting
• Geo targeting down to specific neighborhood blocks
• Retargeting
• Search Retargeting
• 3rd party data targeting
• Contextual targeting based on keywords or categories
• Site domain targeting
• Above-the-fold ad placement
• Dynamic creative optimization
• Facebook – News Feed and right-hand rail

So what does all of this mean? For Direct Marketers, you can target your marketing message to channels that return the greatest performance to achieve aggressive KPI metrics. For Brand Marketers, your message will be showcased on some of the most elite web properties. Let our experienced team help you evaluate your performance goals for the most efficient ROI of your marketing budget.
Online Direct Marketing effectiveness is proven and we will show you how to optimize the right channels.
Online Brand advertising effectiveness has increased. The latest report shows significant lift in consumer awareness of brand advertisers.
Contact us today for more information.